As the professional producer of wet wipes & handy sanitizers, we proudly possess water anti-saturation purifying system, advanced production lines, air-conditioning and sterile workshops, independent well-appointed laboratory and quality chemical engineers team.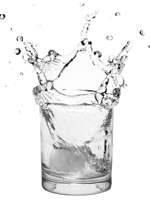 We are committed to producing superb quality products by strictly selecting and using qualified raw materials, nature essence and 100% non-toxic chemicals. To ensure the continued quality of our products and services, we has implemented and maintains a quality management system that complies with the requirements of ISO 9001 : 2000.
We aim to meet and exceed the quality standards required by our customers with our enterprise , knowledge and persistent efforts in perfecting the products.